Graziano Romani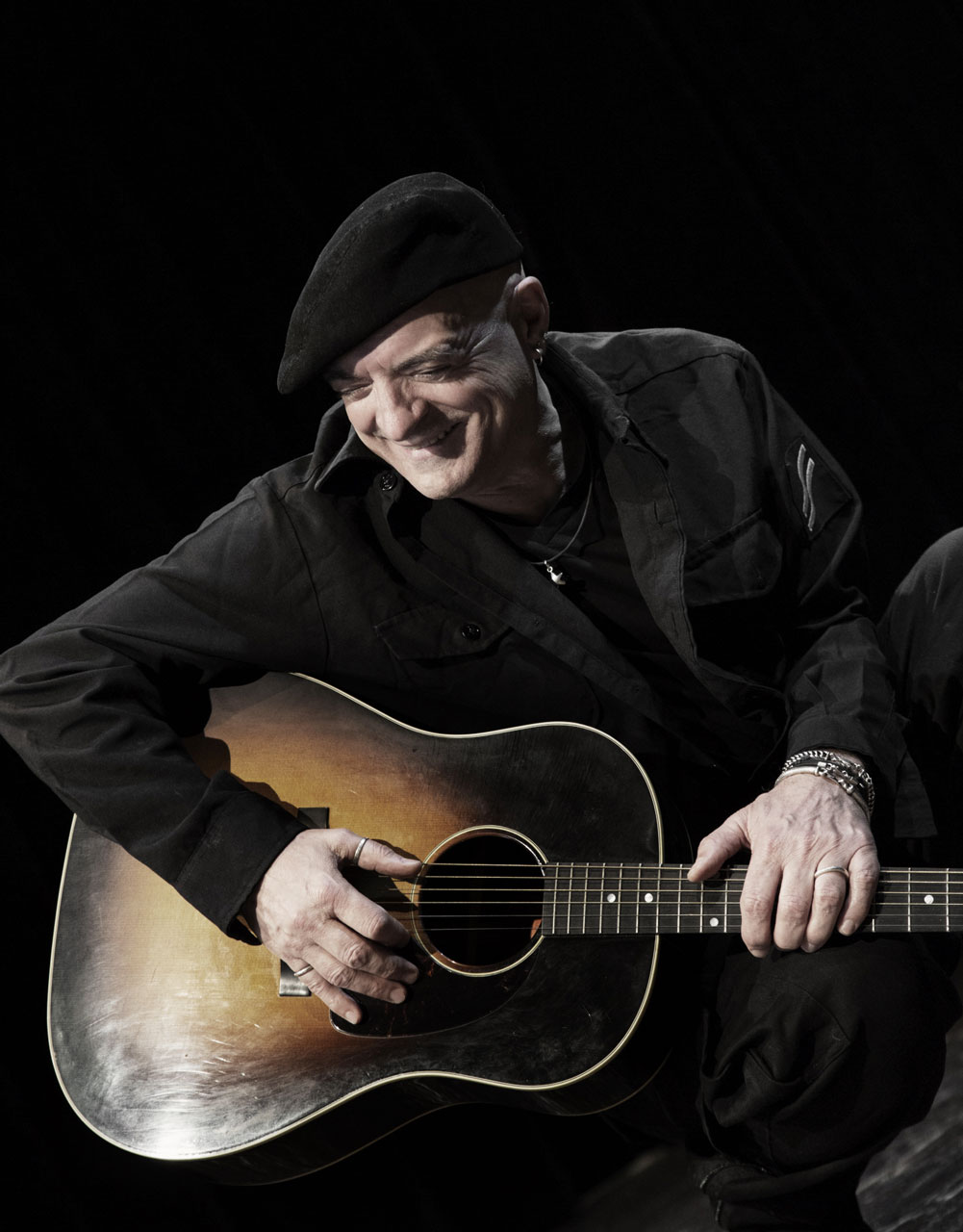 Per festeggiare i 30 anni di carriera avviati a capo dei Rocking Chairs, proseguiti all'interno di band come Megajam 5 e Souldrivers e sfociati poi in un lungo percorso solista (un totale - tra progetti solo e di gruppo - di venti album di canzoni in inglese e in italiano e tante collaborazioni, da Willie Nile e Chris Spedding ai Gang, da Robert Gordon a Elio e le Storie Tese) Graziano Romani si concede per la seconda volta un ritorno alle origini.
Le sue origini sono inevitabilmente la musica di Bruce Springsteen e tutto ciò da cui essa deriva. Graziano non ne ha mai fatto un mistero.
New Egypt, il disco di esordio dei Rocking Chairs (1987), conteneva un rifacimento di "Restless nights" registrato quando il brano di Springsteen era ancora soltanto una oscura outtake. Accadeva undici anni prima che la canzone trovasse una pubblicazione ufficiale ad opera del suo autore nel cofanetto Tracks. Quella reinterpretazione ebbe il merito di trovare una sua strada verso il tributo internazionale One step up/Two steps back realizzato dalla EMI/Capitol e ospitante, oltre all'incisione della band emiliana, cover d'autore come quelle di David Bowie, Joe Cocker e Ben E.King.
Altri passi della carriera di Romani non hanno mancato di omaggiare Springsteen e il suo songwriting così ricco tanto di soul quanto di folk e di rock'n'roll. Il disco realizzato nel 1998 insieme ai Megajam 5 conteneva "Loose Ends", un paio di album come solista ospitarono "Frankie" e "Real world", in Vivo/Live di due anni fa era presente "The price you pay".
Tanta dedizione appassionata al repertorio di Springsteen spiega come mai nel 2001 il cantante e chitarrista di Casalgrande aveva deciso di pubblicare, tutte insieme, tredici sue versioni di alcune tra le canzoni di Springsteen che più lo avevano ispirato. All'interno del cd vi erano, tra le altre, versioni di "Night" da Born To Run e "Streets of fire" da Darkness on the edge of town accanto a titoli meno prevedibili pescati con attenzione anche da album meno celebrati o session non emerse ("Jesse", che Springsteen non ha ancora mai pubblicato ufficialmente dal 1972, anno in cui la compose).
A distanza di sedici anni da quel fortunato album, Graziano Romani sembra non aver perduto nulla della riconoscenza che ha sempre mostrato verso l'autore del New Jersey e un po' come il De Gregori di Amore e Furto che omaggiava apertamente Bob Dylan non nasconde in alcun modo quella che resta per lui una grande scuola e una inesauribile fonte ispirativa.
Soul Crusader Again contiene dodici canzoni a firma Springsteen, di cui tre composte per il cantante soul Gary U.S. Bonds (1, 4, 5) e una per Donna Summer (2). Tre provengono da Tracks (6, 8, 9), altre da Human Touch (10), Darkness on the edge of town (11) e The Promise (12).
Lift me up, anticipata a 45 giri per il Record Store Day, era stata colonna sonora di Limbo, il film del regista John Sayles, che per Springsteen aveva diretto alcuni videoclip negli anni Ottanta.
CD track list: 1. HOLD ON (TO WHAT YOU GOT) / 2. PROTECTION / 3. BECAUSE THE NIGHT / 4. CLUB SOUL CITY / 5. LOVE'S ON THE LINE / 6. MAN AT THE TOP / 7. LIFT ME UP / 8. LION'S DEN / 9. I WANNA BE WITH YOU / 10. THE LONG GOODBYE / 11. FACTORY / 12. THE PROMISE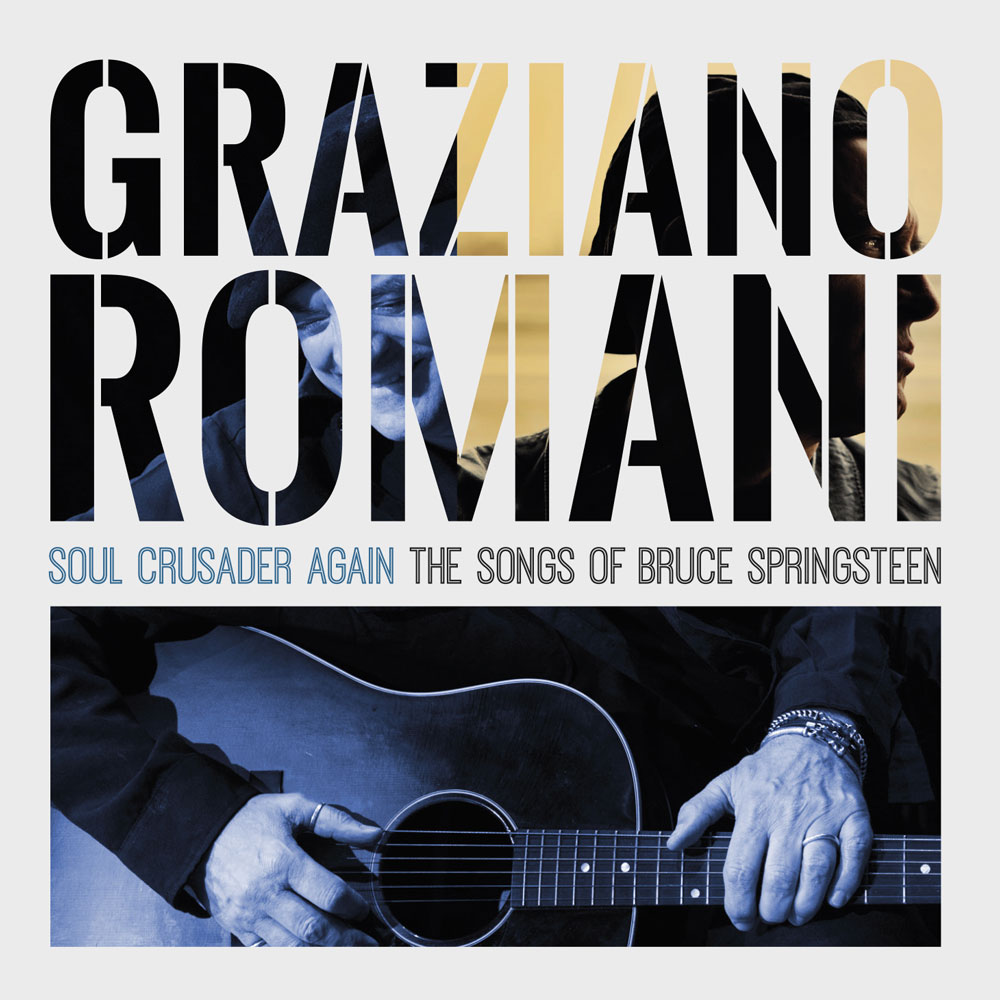 Press release 2017 (Italiano) NEW!

Soul Crusader Again - Album cover
Promo Foto 1 - 2017 - © Raffaella Vismara
Promo Foto 2 - 2017 - © Raffaella Vismara
Promo Foto 3 - 2017 - © Raffaella Vismara
---
DISCOGRAFIA
2017 Soul Crusader
2017 Graziano Romani sings Bruce Springsteen 1987-2017
2016 Diabolik genius of crime
2015 Vivo/Live
2014 Yes I'm Mister No
2011 My Name is Tex
2009 Zagor King Of Darkwood
2008 Between Trains
2007 Tre colori
2006 Confessions Boulevard
2004 Painting Over Rust
2003 Up in Dreamland
2002 Lost and Found: 
Songs for the Rocking Chairs
2001 Storie dalla Via Emilia
2001 Soul Crusader: 
The Songs of Bruce Springsteen
1993 Graziano Romani
con i Rocking Chairs
2002 Sparks of Passion: 
Best and Rarities
1991 Hate and Love Revisited
1990 No sad goodbyes
1989 Freedom Rain
1987 New Egypt
con i Megajam 5
MEDIAKIT
WEB
VIDEO